In episode 2 of season 2 of The Relentless, host, author, and entrepreneur, Kristen Meinzer spoke with an entrepreneur who's got an insight into how to make customers feel happy, supported, and valued.
Launched in 2015, Papier, which by the way, is French for paper, has been taking the stationery category by storm in more ways than one. Founded by Taymoor Atighetchi, Papier has set out to defy what's been previously done all while creating a unique and personalized user experience for their customers.
What really makes Papier unique is its mass appeal in the digital era. In a time where you'd think hand-written notes were a thing of the past, Papier has shown that there is still a "magic that happens when you receive a handwritten note," Taymoor says. The resurgence of cards and handwritten notes isn't a trend, Taymoor shared, but a "revolution in analog means of communication."
Analog is the antidote for digital overdose, Taymoor believes, which is why Papier has also become wildly successful among Gen Z and millennials.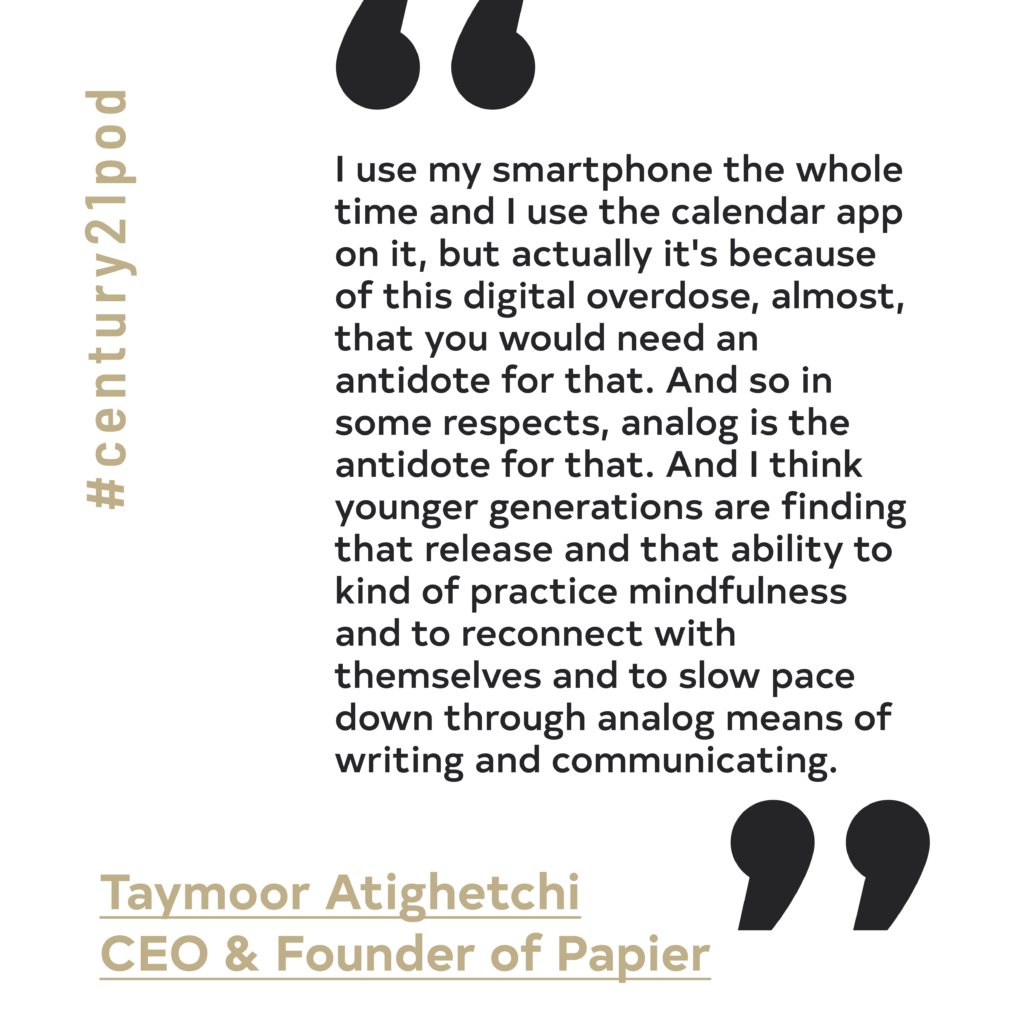 Taymoor has successfully scaled Papier and leverage online marketing and social media, what we all know as the digital space, to essentially sell an offline activity. (which is quite extraordinary) Taymoor goes on to explain how he's been able to marry the two worlds together while providing a meaningful and seamless experience for his customers.
We won't spill the tea here, so you'll have to listen to the full episode to hear just how he was able to master the art of the thoughtful gesture to grow his brand. Don't forget to #jointheconversation.
The post
"Mastering the Art of the Thoughtful Gesture"
first appeared on
Century 21®
.